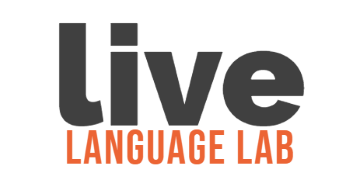 LIVE Language Lab On-Demand™ is a browser-based application designed to help language teachers guide and engage students in synchronous language learning focused on communication in all modes.
For use in any class, any language, and any level, LIVE gives students more opportunity for interpersonal and presentational speaking to develop communication skills every day in any learning scenario.

LIVE language lab brochure


Proudly Made in the usa


AP® testing
AP® testing Practice & Administer Speaking Exams
Record, Save, Upload – Digital Submission

Virtuoso™ Digital Language Lab

Help students build language skills with the Virtuoso and Soloist® software platforms. These programs provide tools for teachers to effectively teach, develop lessons, and manage the progression of student's communication skills. Since it is a scalable program, it gives you the level and tools necessary for today and provides the opportunity to modify or enhance your technology as your students advance or your program changes. Each module or level can be upgraded to any of the levels above it. Incorporate this software in a lab space or in a wireless classroom.

Virtuoso Brochure


SANSSpace™ LIVE

At any time of the day, students can access the SANSSpace Live Interactive Virtual Environment to obtain instructor-guided online language learning. This synchronous mobile learning tool enables teachers and students to maximize language learning with interactive activities. Access this resource anytime, anywhere, and from any device.